Hope Onlus has teamed up with Sportland to develop a Milan-based programme using sports as a tool to introduce positive changes in areas with critical social conditions. In particular, areas 5 and 9 of the Municipality of Milan are affected by problems such as overcrowding, crime, and lack of sufficient social services. In this scenario, the condition of minors is characterized by serious fragility, greater exposure to the risk of deviant behaviour, and poor relationship opportunities. The families' economic conditions also prevent children from accessing sport activities. A recent study carried out by the Lombardy Region (Annuario statistico dei minori) has highlighted the economic difficulties of families with minors who, having to bear all the expenses deemed necessary (clothing, health, education, taxes), are unable to pay for sport activities.
Furthermore, in this context there exists a cultural distance between the sport and school-educational spheres, a circumstance preventing children from experiencing the educational and pedagogical potential of sports activities, known to be effective tools in strengthening self-esteem, relational skills, autonomy and capacity to achieve specific goals with one's own strengths.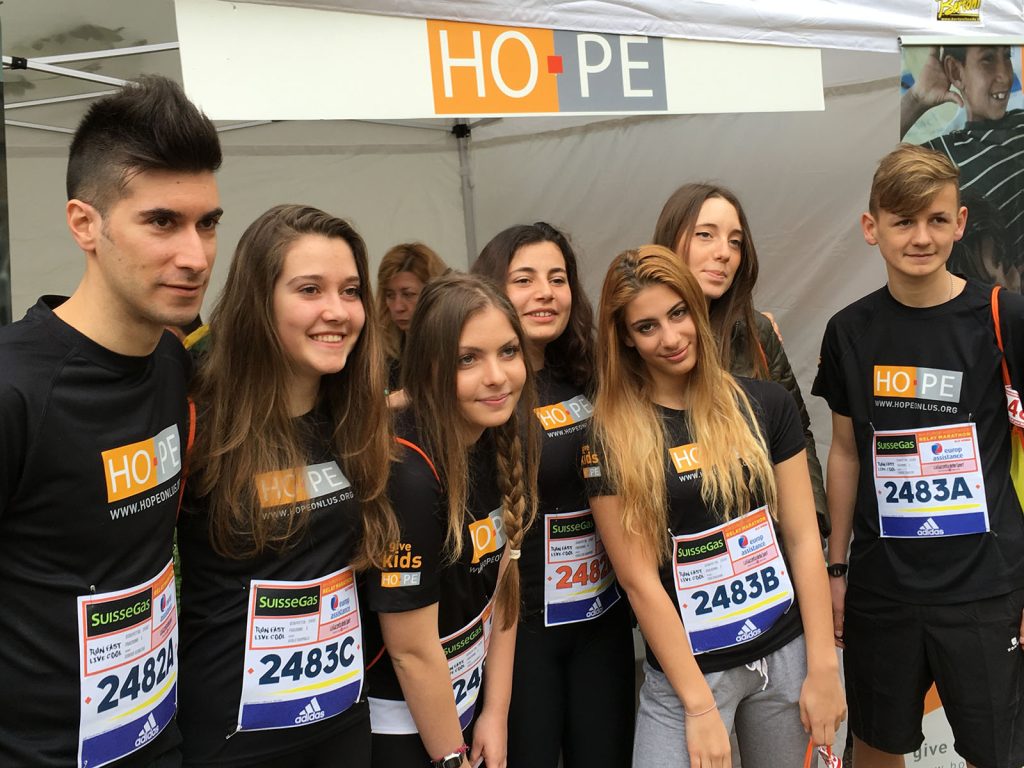 The aim of the project is to encourage the overcoming of social, ethnic and cultural barriers rooted in the most disadvantaged contexts, creating links, opportunities for dialogue and mutual knowledge.
"Sport gratis per tutti" (Free sport for all) allows the beneficiaries (primary and secondary school children, minors with significant social distress, unaccompanied foreign minors living in Milanese host communities) to participate in non-competitive and free sports activities, aimed at social inclusion for the minors and their families. This sports and educational initiative to encourage learning is based on the voluntary participation of minors, to make children, young people and their families familiarise with diverse sports such as football, running, volleyball, tennis, and martial arts.
Donate to make sport accessible to all children!