An eight-year conflict, half a million victims, 5.4 million refugees heavily affecting the neighbouring countries (Lebanon and Jordan): the Syrian war can well be described as one of the most tragic events of our era.
Hope has promptly taken action to help hospitals and schools. We support the Italian Hospital of Damascus, an essential centre that throughout the conflict has been constantly providing health assistance, care, and support to the local population, assuring shelter and medical treatment.
Assuring emergency medical treatment to all, regardless of their ethnicity and religion, in this hospital, children, women and entire families have found assistance and emergency care in the most desperate hours, even during bombings, sieges, and missile attacks.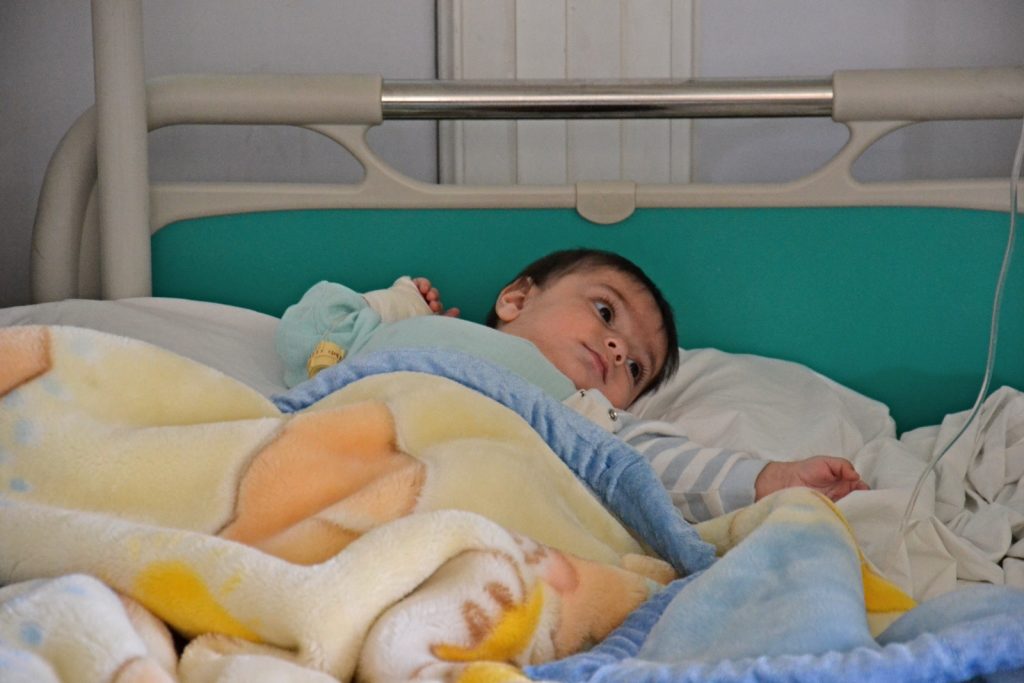 Run by the Italian Salesian Missionary Sisters in collaboration with 70 local doctors, the Italian Hospital provides assistance free of charge to those who are in greatest need: the wounded, the sick, the children. Those who have lost everyone because of the war here can always find care and assistance.
Hope works side by side with this extraordinary institution. It works in Italy to collect founds to buy and send over medicines that will save the lives of war victims.
Over the years, Hope has collected thousands of medicines that have been donated to the Italian Hospital of Damascus and continues working to find money necessary to buy medicines and medical equipment to assure free of charge care for the poor.